4 REALTORS® Working as a Team.
We are the Connect Real Estate Group @ RE/MAX Real Estate (Central).
We pride ourselves on being a team that puts you, our clients, relationships, and families first.
Nick JM Profeta
nick.profeta@remax.net
403-560-2166

Nick is a licensed REALTOR®, Office Manager and CHO (Chief Happiness Officer) at RE/MAX Real Estate (Central). Nick studied Business and Computer Science at the University of Calgary and Mount Royal College, and has over 35 years of business experience in Calgary.

A native to the city, Nick got his start in the construction and restaurant industries before joining RE/MAX Real Estate (Central) in Calgary back in 1992 where he has been ever since. During that time, Nick has earned his membership to the RE/MAX 100% Club and RE/MAX Hall of Fame. He also received the Calgary Real Estate Board "REALTOR® of the Year" Award for 2012 and most recently was awarded "Manager of the Year" from RE/MAX in 2016. 

After 20+ years selling Real Estate Nick and Patrick Hare founded the Connect Real Estate Group. Working with his wife Heather and the rest of the team, they are proud to be a part of RE/MAX Real Estate (Central), which has become the top-producing single office in the whole RE/MAX system since 1999.  

Calgary has been home to Nick and he works hard to give back to his city. Over the years, he has organized numerous charity events and was the Founder of Nico-Nite now known as the CREB Holiday After Party and Co-Founder of the REALTOR® Roundup which together has raised thousands of dollars for local charities.

Nick and his wife Heather have two beautiful children, Rachel and Giancarlo, and he loves nothing more than to spend time with them. His passion for life is contagious, he loves to travel, enjoys wine, music, and sharing his philosophy: #lifeisgood.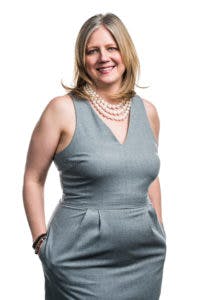 Heather Profeta
heather.profeta@remax.net
403-863-0303

Heather is originally from Ontario but has called Calgary home since 1980. She began her career in Real Estate in 1998 as an Real Estate assistant and became licensed in 1999. Heather loves working in Real Estate because of the people and especially loves working with first-time buyers. Heather began working with her husband after the birth of their first child and loves working together on a team. In her spare time Heather is usually driving her kids to activities or volunteering at their schools. She loves travelling with her husband and 2 kids, spending time together on weekends as a family and pursuing her love for photography.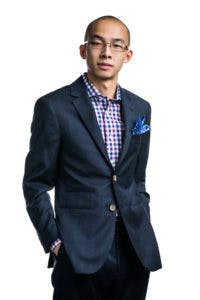 Albert Mah
albert.mah@remax.net
403-614-3486
Albert was born and raised in Calgary where he developed a fascination with the rapidly growing city and a particular interest in its booming real estate market. He attended Southern Alberta Institute of Technology for Business Administration and Hospitality Management, and spent 3 years in the Hospitality industry before deciding to pursue a career in Real Estate. Albert obtained his Real Estate License in 2013, and has since been mentored and trained by some of the top professionals in the industry as part of the Profeta Hare Silberman Team (now known as the Connect Real Estate Group) at RE/MAX Real Estate (Central). He is an avid automotive enthusiast, with an interest in high-end exotic sports cars and imports. When he is not attending car shows, Albert closely follows the latest tech trends, and is always on the hunt for the coolest new gadget.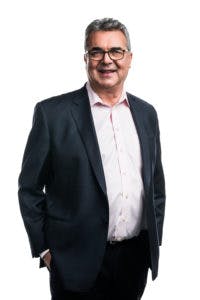 Patrick Hare
pat.hare@remax.net
403-216-1600
Pat was born and raised on a tobacco farm in Delhi, Ontario. He obtained his degree in commerce from the University of Ottawa before moving to Calgary and beginning his Real Estate career in 1979. Pat co-founded RE/MAX Real Estate (Central) in 1984 with only 40 agents before growing the office to over 280 agents today. RE/MAX Real Estate (Central) has been the number 1 producing RE/MAX office in the world since 1999, an accomplishment Pat is very proud of.
Pat loves working in Real Estate because of the people he meets and his passion for sharing his knowledge with clients, REALTORS®, and friends.
In his spare time, he likes to fish, read, travel and spend time with his wife, Denise and their 2 grown children, Eden & Mackenzie.